Employment Lawyers & HR Consultants
TIP THE SCALES THROUGH JUSTICE FOR YOU
Bespoke solutions through client centred, Employment Law and Human Resources expertise.
Companies we've worked with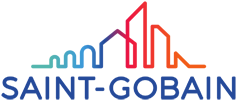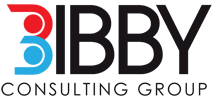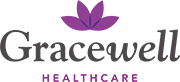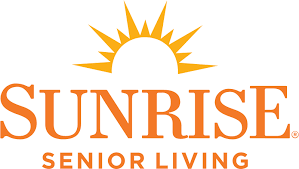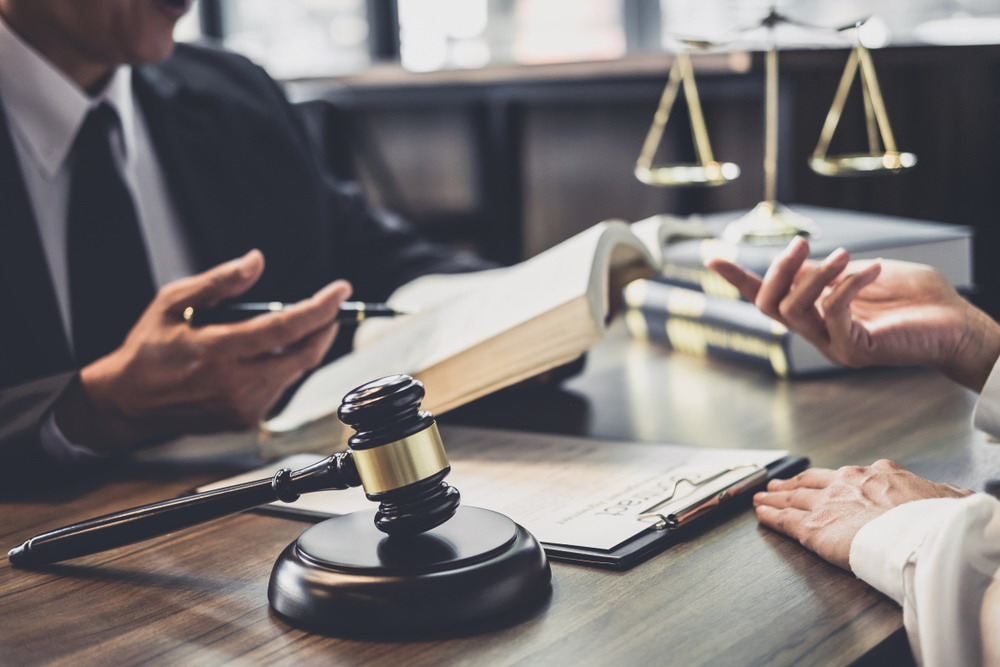 ELHR Ltd. are Employment lawyers and HR Consultants helping employers and employees/ workers.  We defend claims for employers and make them for employees. Conflict checks are undertaken from the outset.
Our staff re legally trained, providing a ONE STOP FOR HR & limiting the risk of litigation for employers in any HR advice provided.  In the majority of cases we underwrite the risk of litigation at ET or court on the proviso that full disclosure is provided from the outset and our advice is followed.
Having a vested interest in being at the forefront of best practice, we work closely with ACAS  with full Ministry Of Justice & HM Courts & Tribunals Service compliance.
We assist with best practice in relation to the ACAS Code of Practice for Disciplinary and Grievance.
We are also regulated by the Chartered Institute of Personnel Development, and our senior staff are at Chartered Fellowship level. Please contact us by completing our online enquiry form, or call our Rugby office on 01788 432077 or the Leicester office on 0116 3261636.
Build Long Term Relationships
Reduce Stress For Our Clients
Always Put The Client First
To Be A Responsible Provider
Support Our Clients Bottom Line
Employment Tribunal & Court Representation
HR Solutions and Strategy
Interim HR Manager & Business Partner
Mediation & Dispute, Conflict Resolution
Objective HR Surveys & Focus Groups
Performance & Staff Engagement Improvement
Restructure & Change Management
Employment Contracts, HR policies & Procedures
We spend so much of our lives in our work environments and it is important to make sure every element of your wellbeing and mental health is taken care of.
ELHR Ltd. can assist with wrongful dismissal claims, such as unlawful deduction of wages, incorrect notice pay and breach/ breaches of contract claims generally.
We assist with constructive dismissal claims where employees have no option but to leave, it's the last straw, and we assist with file other claims such as unfair dismissal, discrimination, whistle blowing, etc.  
Your employer has a duty of care to you and it can be daunting to challenge those that pay your salary about your employment rights and health and safety. You may have reached a point where you need some guidance. Reassurance that something you suspect is unfair, truly is and what action you are able to take.
You may be in a position that is more serious with complicated relationship dynamics, changes in your position and a feeling of being unsupported.
We can help.
Business Legal & HR Support
Our range of Business support services is quite extensive due to a vast, wide ranging experience with well known clients. We have fixed price cost effective packages based on the numbers of staff for employers – Starter, Elite & Ultimum.  There are also company specific bespoke projects that we can provide tailored specifically to your needs to assist with any HR, or employment law related areas you're facing.
We assist with section 111A Employment Rights Act 1996 without prejudice discussions and can assist drafting Settlement & Compromise Agreements in ACAS Conciliation COT3's. We can also undertake disciplinary or grievance meetings on your behalf.
ELHR Ltd. defend claims for employers such as unfair dismissal, constructive dismissal, discrimination, whistle blowing, redundancy, etc.
We offer a business consultancy & employment law adviceline service to enable the effective management of your staff team. If our employment law advice is followed, we also indemnify the risk of litigation through employment tribunal representation.
Although there is clearly written employment law legislation in place to protect your business, at ELHR Ltd. we also understand that managing staff is much deeper than legal requirements.
Read more employee services
Our aim is to support you to resolve your issues without having to go any further.
Redundancy, unfair dismissal, whistle blowing, discrimination, and constructive dismissal are all challenging situations but by taking some legal advice early on in the process, much can be done.
We have experience in dealing with ACAS Conciliation, dispute resolution enabling the diffusion of anger and resentment with resolution but we also have the experience to advise you when you may need to take the step of suing the company you have a grievance with. You could take legal action whilst still being employed.
All you need is to give us a call for a no obligation initial free consultation, or drop us an email, however you best feel comfortable to share your circumstances. Your data will be strictly confidential (we adhere to GDPR) and will not be provided to any third party so you can confidentially explain without feeling concerned about privacy.
We are ready to listen and ready to show you the options available to you, finding solutions together.
Read more business services
We understand that the way your staff perceive management is vital to your reputation, the motivation of your team and the success of your business.
Our business support is bespoke, using employment law legislative framework and the ACAS Code of Conduct as a foundation to show you how you can ensure you are treating your staff with respect, fairness and working within the law. This fosters a positive work culture and allows you to provide leadership and management that enables people.
Whether you have issues involving sickness and absence, staff retention, performance management, change management, or require mediation arbitration due to internal staff conflict and disputes; we have the experience to show you how to navigate challenges with positive solutions.  We can assist you by introducing HR data analytics technology and HR software to help you manage your staff. 
ELHR Ltd. can train your managers on how to conduct HR related meetings and best practice HR. This ncludes Emotional Intelligence and Emotional Quotient (EQ) so that a positive company culture providing engaged, self-motivated staff evolves and aligns with your HR and company strategy. This differentiates you as a business; adding value & ultimately delivering greater profits.
We know that you are the expert in your own company, and we respect your position. We become a critical friend who can show you the way to leverage your human capital and staff through innovative human resources that comply with employment law legislation & limit the risk of litigation.
This is undertaken in a supportive and empathetic manner; solving matters for specific employees where required but always thinking of your business as a whole to find strategic solutions for everyone to thrive and helping you to manage change.
Human Resources Bespoke Consultancy
Human Resources Consultancy is an infinite role reaching from the moment you write a person specification for a position that needs filling, until a person retires at the end of their career.
From headhunting, recruitment, induction onboarding for new employees, ELHR Ltd. are there from the very beginning of an employee's journey to ensure they are treated with fairness and equality. This continues through to engagement and motivation surveys, exit interviews designed to enable company learning and continuous improvement to retain staff.
We protect the employees and we protect the business, seeing the relationships between employee and employer as symbiotic. Both need each other and both need to be valued in order to be enabled to perform  and achieve fantastic results.  Succession planning and other mission critical approaches are utilised to protect the smooth running of your business.
Training provided for managers and whole team:
Combining our skills, knowledge and experience across employment law, business support, HR software, data analytics, and Human Resource Consultancy, we work to empower your business through bespoke training.
Working around the needs of your business, we work with senior staff, mid-level managers or provide whole staff training in order to enable maximum performance from every member of your team. Our training empowers your managers to conduct disciplinary, grievance and appeal meetings appropriately and limit the risk of litigation.   
With the current pandemic situation with Covid-19, our training also includes how to manage flexible furlough, disciplinaries, grievances, and relates to a recent employment law legislative change and issues employees require support with regarding their employers including home working.
Read more HR services
Our bespoke Human Resources Consultancy is not formulated as a package. We listen, understand and use our expertise to create a pathway for the companies we are proud to work with.
Our strategy formation is underpinned with the need to understand human capital and how to enable people in their role in order to achieve business goals. 
Using impartial, third party staff engagement surveys to understand what your staff really feel about the content of your working environment and working with staff on every level allows us to support through redundancies, restructures and enable a change management process which is supportive, alleviates tension, issues and is completely empathetic.
From employment contracts and business specific restrictive covenants to on-boarding and performance management practices, our goal is to create an atmosphere that enables successful recruitment, retention, training learning and development and retention of staff due to high morale and wellbeing.
We can take on the role of Interim HR Management or become your Human Resources Business partner in order to develop a Human Resource Strategy which is lawful complying with employment law legislation and effectual. Following our advice, allows you to limit the risk of litigation.  It is likely to be far more cost effective to utilise us as your HR function or HR department than have a HR permanent employee.  
ELHR work with you to create a harmonious, positive company culture which limits the risk of litigation.
With an open door, positive management approach, issues are raised informally at an earlier stage, prior to escalating to formal grievances.  Staff are self motivated and autonomous with engagement surveys, and continual development is utilised; staff feel challenged and happ which minimises staff turnover issues. 
ELHR Ltd. help you to bullet-proof your business with HR techniques including succession planning and change management as your business evolves with innovation, technology and through restructure.
We look at your business objectively using HR  planning and anticipating tactical or strategic issues to allow you to be prepared with guided foresight to avoid running into any problems.
Whether you need support for a set time frame or project, or a longer-term arrangement, ELHR Ltd. has the skills and capacity to make a real and measurable difference to the way you implement change and support your employees.
Send us an email or give us a call to discuss your specific requirements.
Read more training services
We work with you to show you how an understanding of emotional intelligence, emotional quotient (EQ)  and approaches to working with empathy will facilitate performance.
Our training supports you to foster a positive company culture encouraging positive behaviours instilled within your staff; providing a caring team that nurtures talents. This all connects with approaches which are  sensitive in each interaction with others to  ensure your employees are not offended, or ultimately, feel discriminated against.
Get in touch to discuss where we can support your business to grow your working environment and maximise the potential of each member of your team . A working culture where every individual feels valued, whether they are apprentices, casual staff, contractors, or  employees.
We have alliances with Employee Assistance Programmes, Health & Safety Specialists, First Aid certified trainers, Wellbeing, Mental Health Specialists, and Occupational Health medically qualified specialists to ensure employers can manage their team and staff effectively.  We are dedicated to promoting a healthy working environment in relation to the employer's duty of care towards their staff.
100%
Client centred approach
98%
Customer satisfaction
95%
Employment Tribunal success rate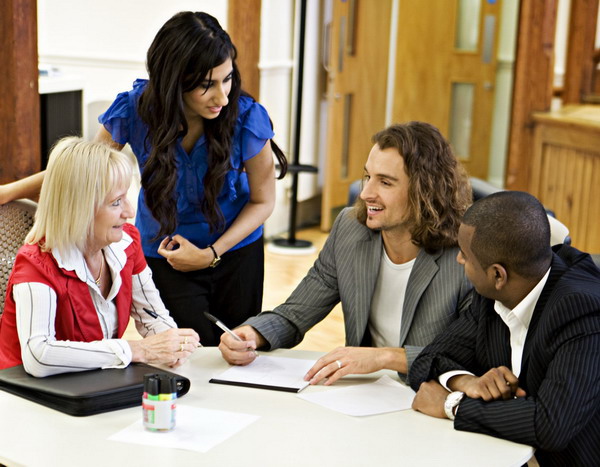 HR & Employment Law Services
We're here to help. From confusing contracts and procedures to dealing with difficult employees, or representing you at Employment Tribunal ( ET.) We provide objective, leading edge advice, add value and support whatever the challenge.